Beaujolais red wines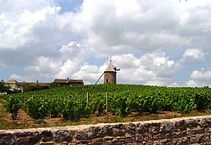 The Beaujolais still has a high degree of familiarity, but on the other hand also an unprecedented decline in image, whose main reason is probably the Beaujolais "Nouveau" or "-Primeur". Here, in the southern part of Burgundy, highly exciting wines are created by dedicated winegrowers who are universal food companions and can also be described as very cheap. But the trend reversal has come. It is popular again to drink high quality Beaujolais in the wine bars of London or New York. These highly elegant reds from the Gamay grape are also a good alternative to the increasingly expensive burgundies of the Côte d'Or.

There are 10 Crus of Beaujolais, origins known for its high quality wines: Julienas, Saint-Amour, Chenas, Moulin-A-Vent, Fleurie, Chiroubles, Morgon, Réginié, Brouilly and Brouilly.
Fleurie, Moulin-A-Vent and Morgon traditionally have the best reputation, but you should not underestimate the others. For example the Régnié made by the high class-winemaker Charly Thevenet is definitely one of the best wines in the entire Beaujolais region. 
The best Beaujolais, such as those of the Domaine Bel Avenir and Charly Thevenet, captivate with their delicate and fresh tannins and a uncomplicated drinkability. From old vines and low yields, a Beaujolais is even able to age in small oak barrels and can be matured in the bottle for several years without any problems.