Languedoc Roussillon red wines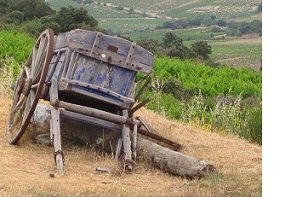 Languedoc-Roussillon, located in the south of France along the Mediterranean coast, is the largest wine-growing region in the country. Although around a quarter of the vineyard area has been cleared since the 1970s, some 290,000 hectares are still planted with vines, which is almost the threefold vineyard area in total Germany. In the 1980s, the qualitative shift in Languedoc-Roussillon began, when some winemakers began to turn their backs on mass production and set quality in exposed areas. Today, some winegrowers of the region, belong to the best wineproducers in France.
In the Languedoc-Roussillon, the typical vines of the Mediterranean make the wines, Grenache Blanc, Grenache Blanc, Carignan, Cinsault or Mourvedre traditionally indigenous, accompanied by Syrah, Chardonnay, Sauvignon Blanc, Cabernet Sauvignon and Merlot. Preferred cultivation areas have their own designation of origin, the best known are Colliure, Corbières, La Clape, Minervois and Fitou. The wines of the Languedoc-Roussillon are usually soft, fruity and balanced, in the highest qualities they have a lot of abundance and can mature for a few years positively in the bottle.