Rheingau White wines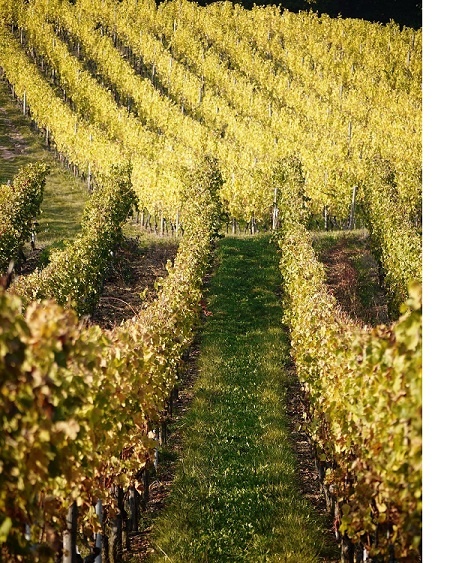 The Rheingau is one of the most renowned Riesling cultivation areas in the world. The mild climate, the mostly south orientated slopes and the relatively low rainfall makes it ideal for winegrowing. 78% of the 3100 ha are planted with Riesling, Spätburgunder, is also important mainly in Assmannshausen. All other varieties together have an area of less than 10%. In the Rheingau many winegrowers have a long tradition, the monastery Erberbach and the Draiser Hof (today Baron Knyphausen) were mentioned already in the 12th century.
The Spätlese (late harvest) was said to have been an invention, or rather a mistake, made in the Rheingau, because the rider, with the permission to start the harvest, was delayed by 14 days in 1775, the grapes had already shrunk. The sadness was followed by the surprise, that the resulting wines tasted excellent.
In the village of Geisenheim the most important German-speaking university of viticulture is domiciled, where the most young winemakers learnd their business.