Rhône white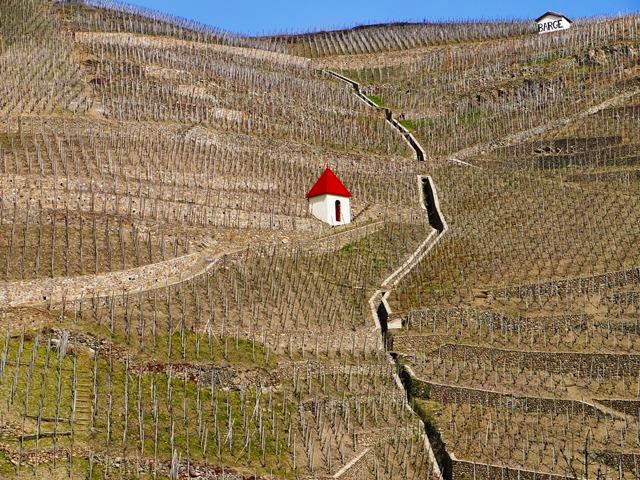 White wines are playing just a small role in the Rhone valley, but a very special one in style and quality, a great passion for us at Maluni.
In the north of the cultivation area the Condrieu grows, whose steep slopes are home to the grape variety Viognier . This fragrant and characteristic vine produces intense and full bodied white wines of great class.
In the region around Tain-Hermitage, the white wines originate from the vines Roussanne and Marsanne. Here, too, the wines are powerful, but less aromatic than in Condrieu, but for this a surprising aging potential, although the acid levels are low. Ripened white Hermitage does not have to hide from any great white wine in the world.
In the southern Rhône, the Châteauneuf-du-Pape Blanc is the most expensive white wine, less expensive are many very well made Côtes-du-Rhône blanc . Both are made from different grapes like Grenache Blanc, Bourboulenc, Clairette and Rousanne who play a more or less important role. There is a lot of abundance and power in these wines, sometimes the southern Rhône white wines can also age well.