Château Gaudrelle, Loire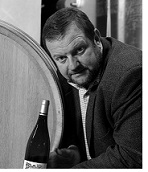 Alexandre Monmousseau's grandfather founded Château Gaudrelle at the beginning of the 1930s in the Vouvray region / Loire, where great wines from the Chenin Blanc variety are produced. Chateau Gaudrelle has only this grape in cultivation, the vines have a remarkably high average age of 35 years. Alexandre is a studied oenologist who has completed his education at the wine school in Beaune / Burgundy. He doesn't use any fertilizers and weed killers, in order to protect the flora and fauna, the natural balance in the vineyard.
The Gaudrelle wines are praised in all renowned French wine guides, also Robert Parker's Wine Advocate and Jancis Robinson have discussed the wines very well.